Our services
Active learning environments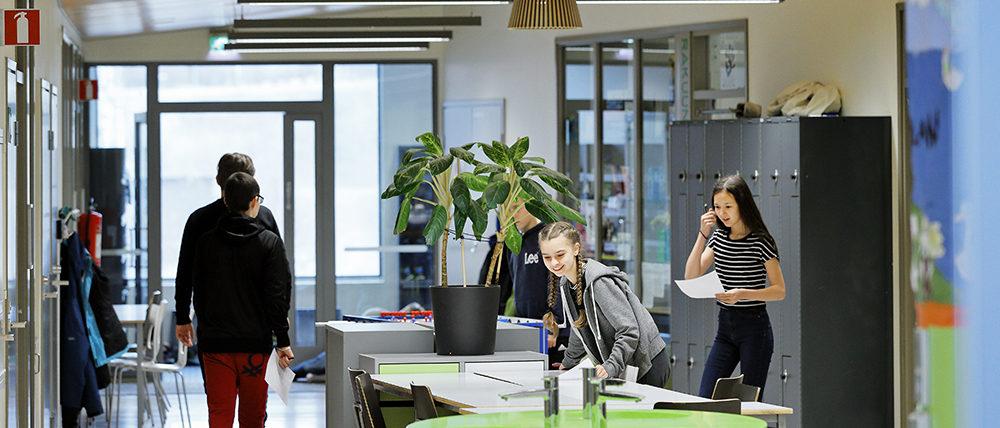 Flexibility in space and furniture solutions means that the activities and the objectives of learning govern the way furniture is placed – not the other way around. Movement can be made possible during the school day by modifying the physical environment. A learning environment that encourages activity and functionality adds joy and vitality to the school day.
Isku Active Learning learning environments are safe, functional and enjoyable. Successful space and furniture solutions promote a peaceful working atmosphere, improve learning results and increase the health and wellbeing of all members of the learning community.
The novel and inspiring furniture enables varying working positions, dynamic grouping and different learning methods. As a result, active operating methods can be implemented more easily and made a natural part of the school day. Thanks to the easily modifiable spaces, students can themselves actively plan and develop learning environments that make movement possible. Isku Active Learning solutions can be used to create an innovation platform that enhances students' activity and initiative and inspires them to look for, experiment with and create new solutions together with others.
ISKU designs, manufactures and sells furniture, delivers interior solutions to homes and public spaces such as schools, offices and healthcare environments, and offers design and recycling services related to them. The furniture is manufactured in Finland but deliveries are made across the world. ISKU currently operates in 16 different countries.
We'd love to hear from you
Leave your email address or phone number and we will get back to you soon.