Our services
The Finnish PopUp School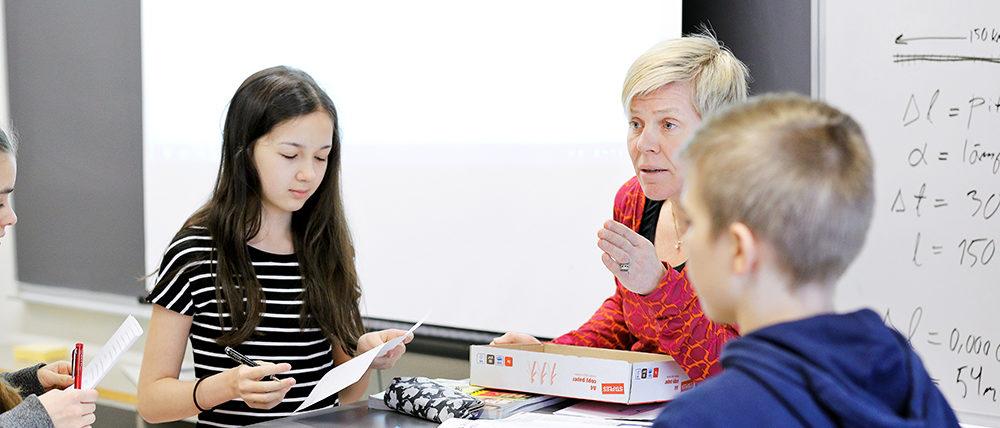 Finnish PopUp School TM is a new kind of temporary school model which offers foreign children an original Finnish school experience together with Finnish pupils according to the new curriculum and phenomenon-based learning model by combining education and sport.
The Finnish PopUp School has been developed by the Kisakallio Sports Institute and is based on Finnish high-quality education and research know-how, and on the collaboration that combines the education and upbringing of children and youth with sports and exercise in a unique way.
During the PopUp School, physical activity can be increased by combining education and physical classroom activities and outdoor activities, promoting active journeys to school and encouraging physically active breaks. On the other hand, during PopUp Schools lessons, sedentary behaviour can be reduced by implementing active learning methods involving short active breaks, in order to support optimal learning and avoid long periods of continued sitting.
The goal of the Finnish PopUp School is to make the pupils active and become the guiding actor of his or her own learning process. The pupils should plan and review their learning in collaboration with the teacher and other pupils. The school day activities are based on the different aspects of learning how to learn: observation, thinking, planning, action and evaluation.
The upbringing goals set for the Finnish PopUp School co-align with the goals of the Olympic movement: to bring up youths who are mentally and physically balanced, able to co-operate, tolerant, creative and peace-loving citizens, who live according to rules of fair play.
Finnish, English and French are the teaching languages. Other languages can be used when needed with the help of an interpreter.
We'd love to hear from you
Leave your email address or phone number and we will get back to you soon.